Description
POLY VOYAGER FREE 60 UC SERIES
VOYAGER FREE 60 SERIES – MADE FOR WORK, MUSIC, AND MORE Tune into a world full of sound and free of noise with the Voyager Free 60 earbuds. Whether on a video call or into your playlists, these wireless earbuds are designed to keep you productive, connected, and entertained. Each bud has a three-mic array that triangulates on your voice and minimizes surrounding noise, so you're always loud and clear. Combined with hybrid and adaptive Active Noise Canceling (ANC), advanced noise-blocking algorithms ensure crystal-clear audio on both sides of the call.
Designed for all-day wear, these buds are lightweight, come with three sizes of conical-shaped ear tips engineered for maximum comfort, and advanced sidetone technology that keeps you aware of how loud you are speaking so you aren't straining your voice. And you can easily control your experience with an intelligent charge case (Voyager Free 60+) that extends battery life, displays call information, seamlessly switches between input devices, and even wirelessly connect to inflight entertainment. Your IT team will also appreciate that they are optimized and certified to work with top virtual meeting platforms, come with intuitive apps, and can be centrally managed from anywhere in the world.
Are you looking for truly wireless earbuds that can provide uninterrupted communication? Look no further than the Poly Voyager Free 60. These earbuds are designed for people who always need to stay connected. Whether on a call or listening to music, the Poly Voyager Free 60 provides crystal-clear sound.
One of the best things about the Poly Voyager Free 60 is its long battery life. You can use these earbuds for up to 6 hours on a single charge, and the charging case provides an additional 12 hours of battery life. This means you can use these earbuds all day without worrying about running out of battery.
The Poly Voyager Free 60 is also incredibly comfortable to wear. The earbuds come with three sizes of ear tips so that you can find the perfect fit for your ears. Plus, they're sweat-resistant, so you can wear them during intense workouts or on hot days without discomfort.
In summary, the Poly Voyager Free 60 is a fantastic choice for anyone who needs true wireless earbuds for uninterrupted communication. With crystal-clear calls, long battery life, and a comfortable fit, these earbuds are a must-have for anyone on the go. Order yours today and experience the difference!
TRUE WIRELESS EARBUDS FOR WORK AND LIFE
Legendary Poly audio for clear calls and immersive music listening
Touchscreen call and media control with the Smart Charge Case (Voyager Free 60+ UC)
Certified for top virtual meeting providers and centrally manageable
Say Hello To Your New Work Buds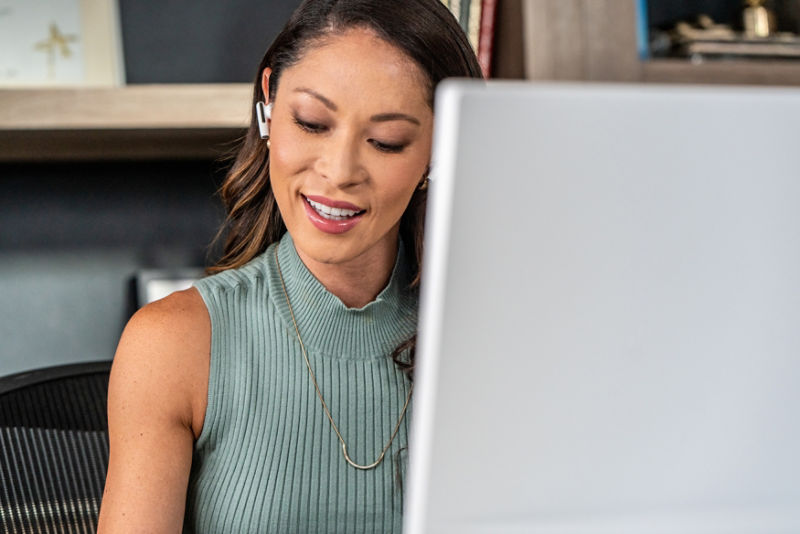 Lift Your Voice. Lose The Noise.
ADVANCED MIC DESIGN AND AUDIO PROCESSING TECHNOLOGIES
Mic check, one, two, three. With a three-mic array in each earbud triangulating on your voice and minimizing the surrounding noise, you're loud and clear wherever you take your calls. And with WindSmart technology, you can breeze through conversations as you move through your day without interruption.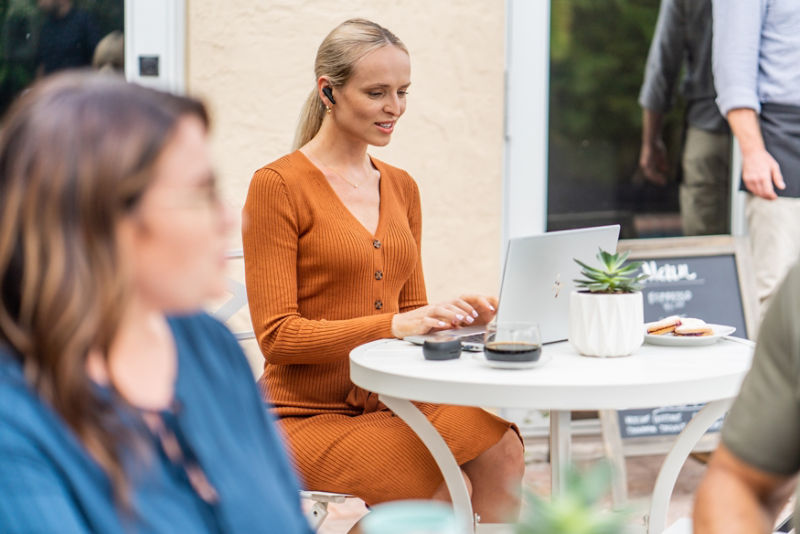 Tune In. Tune Out.
SUPERIOR NOISE-CANCELING FOR UNINTERRUPTED LISTENING
Whether it's a crowded cafe or a bustling commute, forget the commotion around you. The adaptive hybrid ANC automatically adjusts to your wearing style and cancels out just the right amount of noise for a quiet and comfortable experience. And with two-setting transparency mode, you can tune back into your natural surroundings without taking out your buds.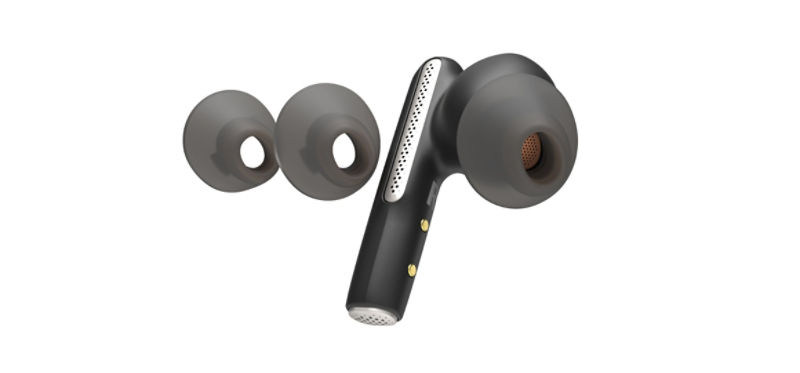 Won't Wear Out It Welcome
COMFORT, COMFORT, COMFORT
Seamlessly switch from your 9–5 to your 5–9—and back again—without missing a beat, thanks to the comfort-centric design of the Voyager Free 60 UC earbuds. Discreet and lightweight, these 5.8g wireless earbuds come with three conical-shaped earbud tip sizes engineered to minimize pressure in the ear while providing excellent audio isolation. The advanced sidetone technology keeps you aware of how loud you speak, so you aren't straining your voice.
Thanks for Visiting.